Yesterday I spent a lot of time giving the outside of my home a nice new makeover specially for the summer months because I know that I will want to spend lots of time outside enjoying the nice warm summer weather and of course I'll want something pretty to look at while I'm spending lots of time outside having fun in my garden.
Click on the picture to see inside my home.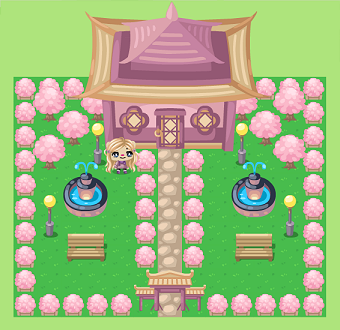 Isn't it pretty? I decided to have a lovely Chinese themed home this time for a few different reasons. The first and main reason is that I absolutely love these Chinese decorations so much and they make my home pink and purple which are my two most favourite colours, as you already know. The second reason is that I was looking for something that is a very different style from the home that I had last time but also wasn't to weird. I think we all know by now that there are some very weird looking house themes and decorations in that exterior home store so I was really trying to avoid anything that was to strange as I do prefer to keep my house looking like a house. I really hope that you like my home. Please feel free to leave any comments or questions that you might have about my home either on this post or the other post that shows the inside of my home.