Wow it's been a long time since I last updated my blog. My owner and me have been taking a nice long break from blogging but we are both happy and ready to start updating more regular again as we have both missed it very much. Lots of stuff has happened since my last blog update but I won't bore you with all that history as it's been and gone now. I will just update today with my most recent news.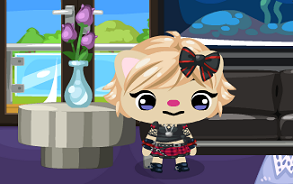 Yesterday I decided to change my hair colour because I was sick of having brown hair and wanted a change. I chose to go with a nice shade of blond that I really love and that I think suits me. What do you think of my new hair colour? I hope you like it as much as I do.
Click on the picture to see inside my home.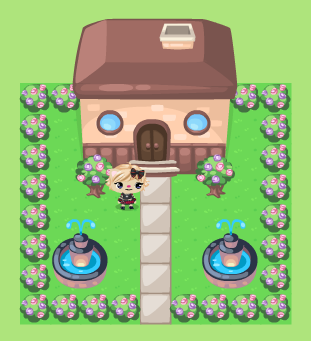 Today my house got a nice new makeover on the outside because some really cute looking new items became available to buy. Don't you just love it? I love it so much because it's a nice and simple design with pretty colours and it looks very cosy and warm. Please feel free to click on the photo of my house if you would like to see what the inside of my home looks like too.

I have missed quite a few nice new outfits during my long break from blogging so I will most probably be updating quite a bit this week with all the outfits that I love and have not yet posted an update about so keep checking back this week if you want to see which outfits I have loved the most since my last blog update.