Yay I am so excited this week because all the new items and clothes in the Pet Society stores are Christmas themed items. Chrismas is my most favourite time of a year so I am feeling extra excited about all the wonderful new festive themed items and clothes this week.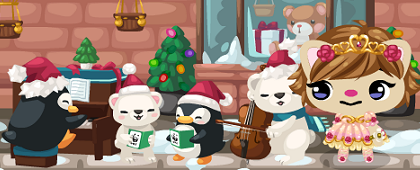 My most favourite new item this week is my beautiful new WWF Carol Singing Collection which was gifted to me by my best friend. I just adore these cute little animated characters so much because not only are they super cute they also play cheerful Christmas music to me all day long which I absolutely love so much. I will treasure these cute little musical characters forever because I just love them.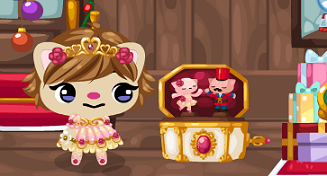 Another of my most favourite new items this week is my Nutcracker Music Box. Isn't it just so pretty? This music box was sent to me as a gift from another one of my wonderful friends, I know that I keep on saying this but I really do have the bestest friends in the whole world. I just love to watch the two cute little characters dancing together when ever I open the box, they dance so nicely together.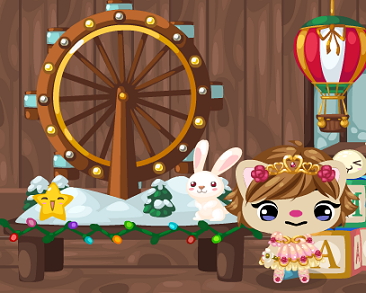 My last favourite item this week is my new Toy Shop Ferris Wheel just because I like to watch the wheel going round and round. I think it would be so much fun to ride on a real ferris wheel and I really hope that I will get to ride on a real one someday because it would be so fun and exciting. Don't forget that you can visit the
Pet Society Blog
anytime if you want to see all of this weeks new items.