I'm super excited for this weeks new items in pet society because they are all beautiful Arabian themed items which I just love so much. I love all this weeks items so much that I actually redecorated two big rooms in my home with the lovely Arabian themed items.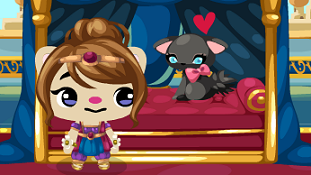 My most favourite new item this week is my adorable
Hideeni
Magnet because it is just to cute. The bad thing about this item though is that it makes
Hideeni
stay in my room all the time but I really don't mind having to put up with
Hideeni
all the time if it means that I get to have this cute new item in my room too.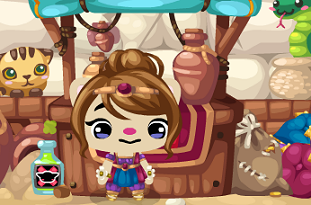 Lucky for me I also have a bottle of
Hideeni
Repellent which means that I can make any room that I place it in a
Hideeni
free zone which is so cool because sometimes I just like to be alone. I think I will put this item in my bathroom so that I can finally take a nice relaxing bath without having to worry about
Hideeni
coming in all the time.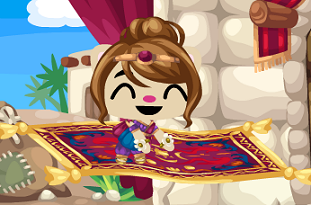 Another one of my most favourite items this week is my awesome new Magic Flying Carpet which is just so much fun to play on, I have been playing on it so much today already. I just love the way it makes me feel when I'm flying really high up in my room but don't worry I make sure to hold on really tight all the time so I don't fall.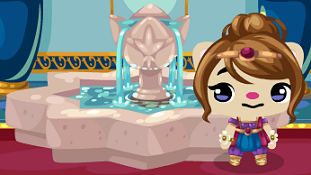 My last favourite new item this week is my new Arabian Palace Fountain. I think this fountain is just so beautiful and it looks so perfect an my Arabian Palace room. All these items were sent to me as gifts from my
very kind
friends. It always makes me feel so surprised and amazed at the generosity of my wonderful friends when I get sent such lovely gifts and I also feel very
appreciative
and happy to
receive
such beautiful gifts too, I really do have the best friends ever. Don't forget that you can visit the
Pet Society Blog
anytime if you want to check out all of this weeks new items.