I've had such a fun day today because I've been shopping and dancing and redecorating my home and dancing some more. I've just finished shopping and I have bought myself some of the beautiful new Modern
Matsuri
themed items that are new in the stores today.

I decided to make another Japanese themed room in my home on the same floor as my other two Japanese themed rooms. I
absolutely
adore all of the Japanese themed items that have been released in pet society so far which is why I now have three Japanese themed rooms in my home which are all very different but all very beautiful.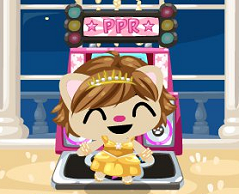 You might have noticed I already mentioned that I had been doing a lot of dancing today. That's because I just got this awesome new
PawPaw
Revolution Dance Arcade which is one of my most favourite new items this week. I am totally addicted to it because it is just so much fun to play on. I had to ask my friends for help with this item but as usual they didn't let me down and I got all the help that I needed in such a short time from some of my wonderful friends.
My other most favourite item this week is my Buy-a-Bunny Dispenser. Firstly I just love the way this dispenser looks because it's pink and cute and it was also a gift from one of my lovely friends so I will treasure it always like I do with all gifts that I get sent. This dispenser is so cool because me and my friends get to buy cute little coloured bunny toys from it which make a collection that looks really nice when displayed in a room. I have already collected all of the bunnies and displayed them all over my modern
matsuri
room.
You can check out all of this weeks new items by visiting the
Pet Society Blog
if you haven't already seen them for some reason that is. I'm going to go play on my
pawpaw
revolution dance arcade again now because I can feel my feet getting a little bit twitchy.