I was so excited this morning when I went to see what was new in the stores this week because all of the items were beautiful Japanese themed items that I can use to decorate my home with.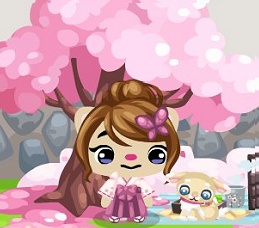 My most favourite items this week are my
gorgeous
new pink cherry tree which I just adore and the fabulous new hair style that I am wearing today which I really love so much. Both of these new items were sent to me as gifts from my wonderful friends and I will treasure them forever. Snuggles really loves to sit underneath the cherry tree and watch the pink petals floating down on him.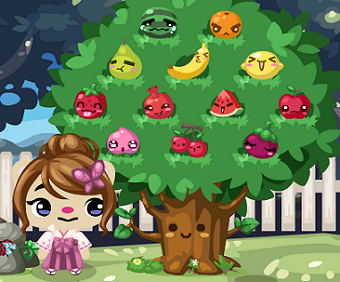 The Moody Fruit Tree is also one of my favourite new items this week because it is super cute and I can use it to display my complete collection of Moody Fruit
Plushies
that I've been collecting over the last few days with a lot of help from my awesome friends and
Hideeni
. I just love my little fruit
plushie
collection so much. Which fruit is your favourite? Mine is the Romantic Peach
Plushie
just because it's pink and I love the expression on it's face.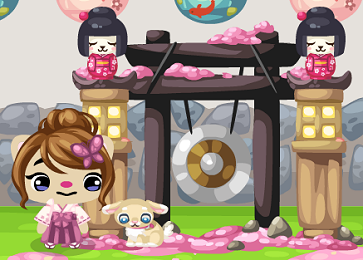 I have a few other favourite items this week also. I decided to put them all together in my new Japanese themed garden to make sort of a simple but cool display. I used a Japanese Garden Gong and two Japanese Garden Lantern's to make a simple display to put my Pet Geisha Toy's on, I really like the way all these items look together.