Welcome to my new blog!!!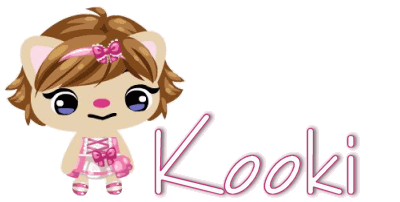 My name is Kooki and I am a little person with cat ears that lives in Pet Society.
Pet Society
is a great game that can be played on
Facebook
. I spend most of my time shopping and visiting my many awesome friends. I also love to fish and collect stickers but my most favorite thing is buying new clothes and spending time with my owner who totally loves me and spoils me with love and new stuff all the time. The reason I have made this blog is to keep my friends updated on what I'm up to in
Pet Society
but the biggest reason is to share all my favorite fashion tips. I really hope you will enjoy visiting my blog as much as I will enjoy writing it.
Anyway I'd love to keep typing all night about myself and clothes but I have lots to do so I will have to say goodbye till my next update.