I'm so excited today because I think I have just arrived at the most adorable looking place that I have ever seen in my life so far and I'm going to be staying here on vacation all week long too.

Isn't it just the most beautiful place you've ever seen? I love everything about munchkin land that I have seen so far especially that it's such a pretty and colourful place to be. I'm really looking forward to spending my whole week here exploring and having lots of fun in this cute and cheerful little place.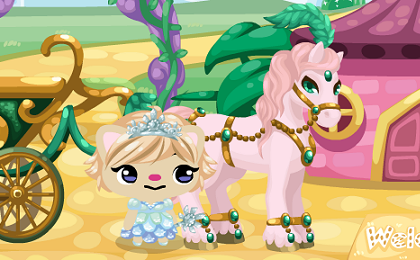 I was just walking through munchkin land when I came across a beautiful horse that was pulling a very fancy emerald and gold coloured carriage with lots of pretty emerald jewels all over it. I think that the horse must be magical or something though because it was blue when I first saw it but then it changed colour and kept changing colour every few seconds. I couldn't quite believe what I was seeing at first so I just stood and watched the horse keep changing colour over and over for what seemed like quite a while.